Rent Portable Restrooms & VIP Trailers
Big or small, we have all the sanitation accessories you need for parties, festivals, corporate events, and more!
Events are fun but can also involve a lot of planning. That's why it's our #1 priority to offer clean portable toilets for convenience, enhancing health, and minimal environmental impact.
Easy to order. Great customer service. Clean units. Timely delivery and pickup. PLUS: We're local and woman-owned!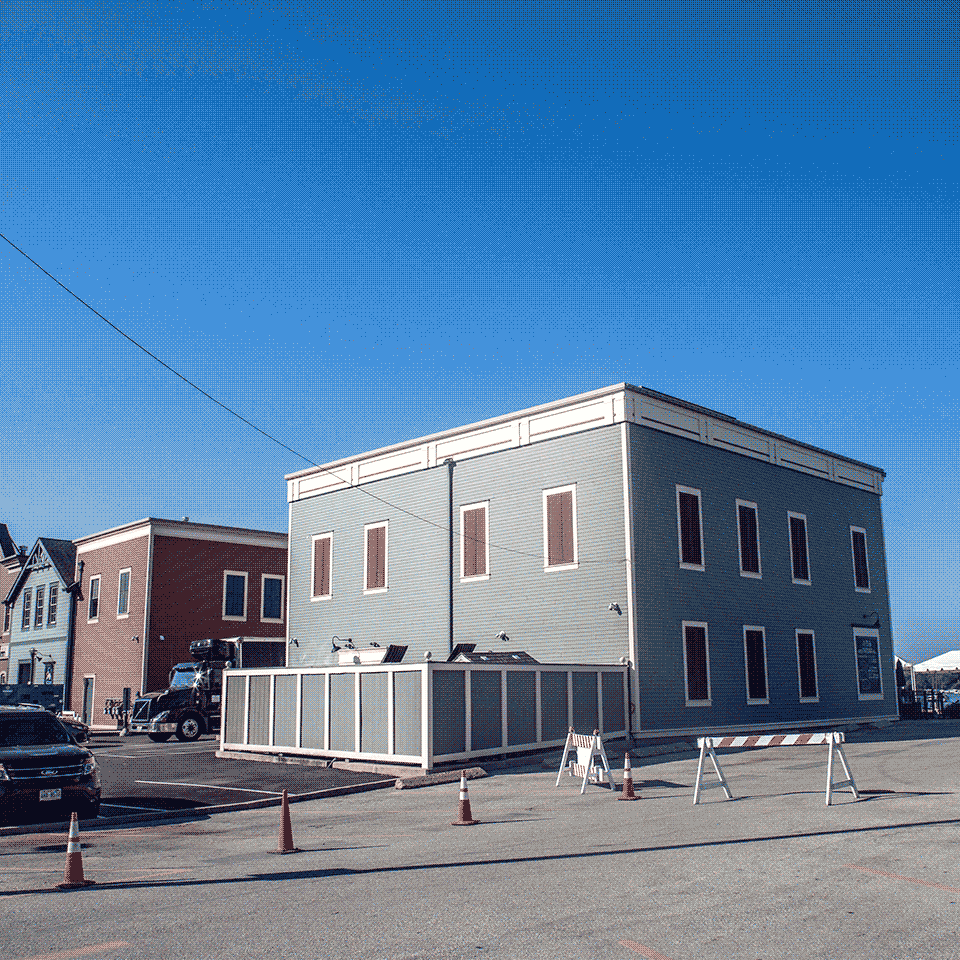 Arnold's serves Fond du Lac, Milwaukee, Ozaukee, Racine, Sheboygan, Washington, Waukesha and anywhere in between!
Adell
Allenton
Bayside
Belgium
Brookfield
Brown Deer
Burlington *
Butler
Campbellsport
Cascade
Cedarburg
Cedar Grove
Chenequa
Colgate
Cudahy
Delafield
East Troy *
Eden *
Elkhart Lake
Elm Grove
Fond Du Lac *
Fox Point
Franklin
Fredonia
Genesee *
Germantown
Glendale
Grafton
Greendale
Greenfield
Hales Corners
Hartford
Hartland
Horicon *
Hubertus
Jackson
Kenosha *
Kewaskum
Kohler
Lake Geneva *
Lannon
Lomira *
Mayville *
Menomonee Falls
Mequon
Merton
Milwaukee
Mukwonago *
Muskego
Nashotah *
New Berlin
Newburg
Oak Creek
Oconomowoc
Okauchee
Oostburg
Pewaukee
Pleasant Prairie *
Plymouth
Port Washington
Racine
Random Lake
Richfield
River Hills
Saukville
Sheboygan
Sheboygan Falls
Shorewood
Slinger
South Milwaukee
St. Francis
Stone Bank
Sturtevant *
Sullivan *
Sussex
Twin Lakes *
Wales *
Waterford *
Watertown *
Waukesha
Wauwatosa
West Allis
West Bend
Whitefish Bay
Wind Lake *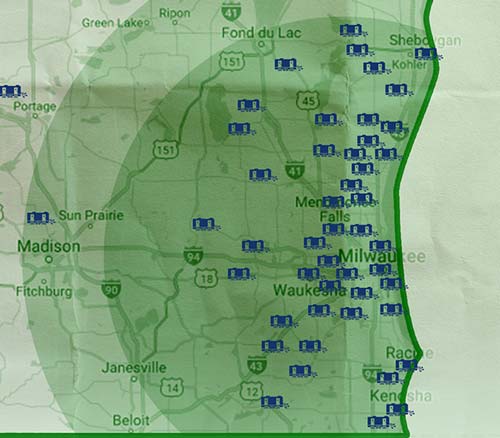 Arnold's serves Fond du Lac, Milwaukee, Ozaukee, Racine, Sheboygan, Washington, Waukesha and anywhere in between!
Adell, WI
Allenton, WI
Bayside, WI
Belgium, WI
Brookfield, WI
Brown Deer, WI
Burlington, WI *
Butler, WI
Campbellsport, WI
Cascade, WI
Cedarburg, WI
Cedar Grove, WI
Chenequa, WI
Colgate, WI
Cudahy, WI
Delafield, WI
East Troy, WI *
Eden, WI *
Elkhart Lake
Elm Grove, WI
Fox Point, WI
Franklin, WI
Fredonia, WI
Fond du Lac, WI *
Genesee, WI *
Germantown, WI
Glendale, WI
Grafton, WI
Greendale, WI
Greenfield, WI
Hales Corners, WI
Hartford, WI
Hartland, WI
Horicon, WI *
Hubertus, WI
Jackson, WI
Kenosha, WI *
Kewaskum, WI
Lake Geneva, WI *
Lannon, WI
Lomira, WI *
Mayville, WI *
Menomonee Falls, WI
Mequon, WI
Merton, WI
Milwaukee, WI
Mukwonago, WI *
Muskego, WI
Nashotah, WI *
New Berlin, WI
Newburg, WI
Oak Creek, WI
Oconomowoc, WI
Okauchee, WI
Oostburg, WI
Pewaukee, WI
Pleasant Prairie, WI *
Plymouth, WI
Port Washington, WI
Racine, WI
Random Lake, WI
Richfield, WI
River Hills, WI
Saukville, WI
Sheboygan, WI
Sheboygan Falls, WI
Shorewood, WI
Slinger, WI
South Milwaukee, WI
St. Francis, WI
Stone Bank, WI
Sturtevant, WI *
Sullivan, WI *
Sussex, WI
Twin Lakes, WI *
Wales, WI *
Waterford, WI *
Watertown, WI *
Waukesha, WI
Wauwatosa, WI
West Allis, WI
West Bend, WI
Whitefish Bay, WI
Wind Lake, WI *
* Arnold's can only deliver VIP trailers to these locations but not our standard portable restrooms.
Prompt delivery and great customer service!
"Delafield Chamber of Commerce uses Arnold's Environmental Services for all of our rental needs for our large events. Delivery is always prompt and ordering is easy and customer service is great!"
—Delafield Chamber of Commerce
An absolute pleasure to work with.
"Thank you for everything during the Harley-Davidson 115th Anniversary events. The entire Arnold's crew and staff were an absolute pleasure to work with. Your drivers had a can-do attitude, which was so appreciated with the weather and ground conditions we were dealing with. Please pass along our gratitude to the entire crew!"
—Sterling Bacon, Mighty Loud Entertainment
We confidently recommend Arnold's.
"After 7 years of shopping the market (we run an 11-day bike race series), Arnold's stepped in to take care of our portable toilet needs for the past 2 years! Arnolds never misses a deadline and their friendly drivers are also incredibly efficient. We strongly recommend Arnold's; you'll be happy you gave them a chance!"
—Bill Koch, Race Organizer, Tour of America's Dairyland
A huge success.
"Please pass on my thanks to the whole team! It is always a pleasure to work with you all. Our event was a huge success and we couldn't have done it without Arnolds!"
—Milwaukee Tool
Easy and efficient!
"They are so on top of the details to provide our clients with what they need, LOVE working with Arnolds both on the arranging and of course on the delivery and take down! Always an honor to work with them! They have what you need for your event, from small units to the most beautiful travel restrooms you can get!"
—Janelle Meyer-Brown, Planner • Owner • Designer, Evenement Planning

We were impressed with the service, especially for the short notice, we have no complaints on our end! The Restroom was clean, they set it up where we needed it, drop-off and pick-up went smoothly. We will definitely recommend and use them again!

We used the port a potty for one day for a party. It was really clean and smelled fresh! They came and picked it up right after! Will definitely use them again!

Always on time and friendly. Had some minor issues, but they were resolved quickly and appropriately. Arnold's Environmental is my only choice or recommendation for porta potties and sinks!

Very easy to deal with. Spotless clean unit delivered exactly when they said it would be, placed exactly where I requested, and removed promptly after the weekend.

Arnolds is a great company! Easy to work with. The bathrooms are clean and very cute inside. Highly recommend them for your next big event!

Our guests this past weekend said it was the cleanest port-a-let they had ever been in. Would definitely use them again.

They were great! I used them for our family outing at my home. They arrived early the day before with 2 clean units. My driveway is a little narrow but he was able to get the units in place with no problem. I will definitely use them again!

I worked with Arnold's for a business event. Their sales staff helped me to select the right restrooms and sinks, coordinated a seamless delivery. Attendees said they were the nicest portable restrooms they had ever used! We will definitely use Arnold's for all our future sanitary needs!

Always a great experience working with Arnold's Environmental for portable restrooms. Their quality and customer service never disappoints!

Really Great customer service, especially since our needs were last minute. Good to see a locally owned company that has not been gobbled up by some national company. Thanks for doing a great job!

We rented a portable restroom at our office for a weekend event. It was dropped off Friday and was put exactly where I requested. They picked it up Monday morning before I got to work. The unit was very clean. We'll be back next year!

Absolutely the best! Just wrapped up our 3rd year of great service. Highly recommended!